Nigo is a Japanese fashion designer, DJ, record producer and entrepreneur . He is best known as the creator of the urban clothing line A Bathing Ape, otherwise known as Bape.

I selected pictures for the album that represent the brand being worn in multiple contexts by both men and women as well as images that are key to the brand's imagery. I found most of them I found through tumblr, as well as a few I took from Sticky's streetwear branding post. The reason I included pictures of girls in the album is because both streetwear and Bape as a brand are very unisex, things that can look good on guys will often also look good on girls with a couple of slight changes. Plus the bape models are easy on the eyes.
Powered by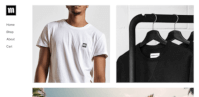 Create your own unique website with customizable templates.